How much is my Act of Union Jigsaw £2 coin worth?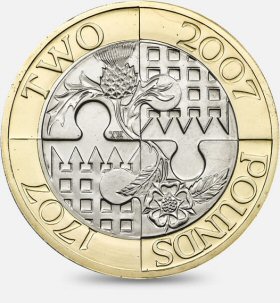 The 2007 Act of Union design is the twentyeighth rarest £2 coin in circulation and has a value of 2 pounds, but collectors of coins currently pay £2.59

*

to own this coin.
Change Checking Chances
: When receiving a £2 coin in your change you have about a 1 in 110 chance of finding this design.
Coin Year
Entered Circulation
Active Circulation

*

2007
7,545,000
3,277,460
Buy this coin for your collection:



Coin Hunter sell good condition circulation £2 coins including the Act of Union Jigsaw £2 subject to availability.
Do you have one to sell?: If you list your Act of Union Jigsaw coin on eBay, you can expect to receive £4.59 which includes an assumed postage charge of 2 pounds. If receiving payment by PayPal, total fees would be in the region of £0.62. Actual prices achieved when selling online will depend on the condition of the coin, the listing wording and coin images used. Some people also sell on coin related Facebook groups.
The 10 rarest two pound coins: Click on a coin to find out how much it is worth. See all the rare £2 coins.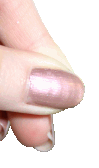 Join The Royal Mint's Great British Coin Hunt: Check your change to complete the Coin Hunt £2 Album.
All price and value information displayed is based on recent eBay sold prices (excluding delivery charge) for 163 items listed as Act of Union 2 coin. Prices gathered will most likely be for a circulated example of the coin. Uncirculated, BU (Brilliant Uncirculated) or Proof coins would be expected to achieve higher prices.
The chart shows Act of Union Jigsaw circulation £2 coin values in pounds by date based on eBay sold prices excluding delivery.
Additional Information about this coin:
| | |
| --- | --- |
| Coin Name | Act of Union Jigsaw |
| Denomination | £2 |
| Details | Tercentenary of the Act of Union between England and Scotland A design dividing the coin into four quarters, with a rose and a thistle occupying two of the quarters and a portcullis in each of the other two quarters. The whole design is overlaid with a linking jigsaw motif and surrounded by the dates "1707" and "2007", and the denomination "TWO POUNDS" |
| In Circulation | Yes |
| Edge Inscription | UNITED INTO ONE KINGDOM |
| Design By: | Yvonne Holton |