How much is my Olympic Handover London Beijing £2 coin worth?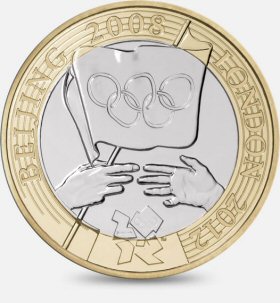 The 2008 Olympic Handover Ceremony design is the fifth rarest £2 coin in circulation and has a value of 2 pounds, but collectors of coins currently pay £5.10

*

to own this coin.
Change Checking Chances
: When receiving a £2 coin in your change you have about a 1 in 1492 chance of finding this design.
Coin Year
Entered Circulation
Active Circulation

*

2008
918,000
228,052
Add this coin to your collection:
Coin Hunter can help you find coins missing from your collection, visit for more information about finding, swapping, buying and selling the Olympic Handover London Beijing £2.

Do you have one to sell?: If you list your Olympic Handover London Beijing coin on eBay, you can expect to receive £7.10 which includes an assumed postage charge of 2 pounds. If receiving payment by PayPal, total fees would be in the region of £0.95. Actual prices achieved when selling online will depend on the condition of the coin, the listing wording and coin images used. Some people also sell on coin related Facebook groups.
The 10 rarest two pound coins: Click on a coin to find out how much it is worth or view all £2 coin designs and values.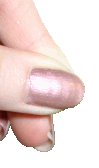 Join The Royal Mint's Great British Coin Hunt: Check your change to complete the Coin Hunt £2 Album.
The Olympic Handover London Beijing £2 coin was issued in the same year as the London Olympic Centenery £2 coin and with similar numbers minted (8,000 more). A popular item to keep hold of when found in change due to the connection to London 2012. Keep hold of this one as we expect it to become very hard to find in years to come and increase in value from the current collector price of £5.10.
All price and value information displayed is based on recent eBay sold prices (excluding delivery charge) for 650 items listed as Olympic Handover London Beijing 2 coin. Prices gathered will most likely be for a circulated example of the coin. Uncirculated, BU (Brilliant Uncirculated) or Proof coins would be expected to achieve higher prices.
Additional Information about this coin:
| | |
| --- | --- |
| Coin Name | Olympic Handover London Beijing |
| Denomination | £2 |
| Details | Celebrating the Olympic Handover from Beijing 2008 to London 2012 |
| In Circulation | Yes |
| Edge Inscription | I CALL UPON THE YOUTH OF THE WORLD |
| Design By: | Thomas T Docherty |